Backpacking can be a fun way to get outdoors and enjoy the world, but what about staying safe and best practices for backpacking? Well, today we're featuring a simple guide to backpacking safety to help you enjoy your next trip with fewer risks for mishaps.
Prepare Your Backpack
The first step is to prepare your backpack! If you have an old, worn out backpack that you're using from time to time for camping or other outdoor activities, it's time to get a new one. A good backpack should be made of durable material and be lightweight. When choosing a good backpack, you should think about features such as a padded waist belt, several pockets on the outside of your pack and inside too, and a tight-fitting lid.
Backpack Capacity
The capacity of your backpack is very important. While backpacking with just what you need will help reduce weight in your pack, you still want to make sure that the pack isn't too small. The pack can get heavy when it's loaded with your gear and food, so a large backpack is strongly advised.
Of course, you'll want to have the best sleeping bag possible for keeping warm at night in colder temperatures, but even a higher capacity backpack will be helpful when you're hiking or backpacking on long trails.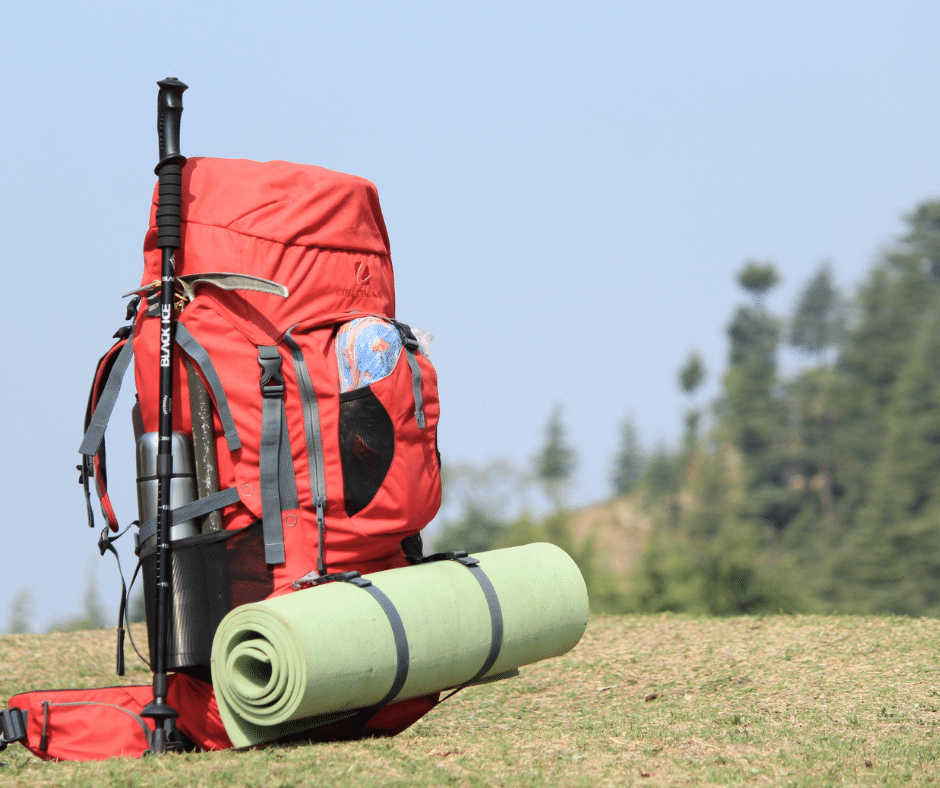 Three-Day Supply of Food and Water
You may be able to get away with a food supply that's less than three days worth, but it's best to be prepared for longer trips. Make sure you have water purifying tablets and something to use as a container so you can capture fresh water when needed for drinking. In addition, make sure you have a water bottle with a filter.
Backcountry 101
Wilderness can be an awesome experience for those who enjoy & respect nature but pose threats and dangers for those who don't. Prior to heading out on any adventure, you should educate yourself about the backcountry terrain, flora & fauna of the area, weather conditions, and more.
Backcountry Safety Course
A good tip is to take a safety course such as that offered by The National Outdoor Leadership School (NOLS) or another reputable school. Not only will you learn about backcountry safety, but the course will also help prepare you for any adventure as well as give you more confidence in your abilities.
Backpacking Gear and Essentials
It's important to have a map of the area before heading out on an adventure! In addition, it's advised that you have some kind of map or GPS tracking device, a compass, a first aid kit, tools for making fire (such as waterproof matches), extra food in the event that you get stuck out overnight, and other essentials.
With this guide in hand, you're now equipped with knowledge that will help you pack up and enjoy the wilderness without fear of mishaps along the way. Be sure to share these tips with those who love getting outside just as much as you do so they too may have an enjoyable experience while staying safe during their next trip into nature's wild beauty.