Is This Even Edible?
Some companies will go out of their way to provide their employees with lunch. If you think about it, it's the least they can do to prevent their employees from dropping dead in the factories and stinking up the place. This company decided they'd spruce lunch up by providing a turkey meal for its workers.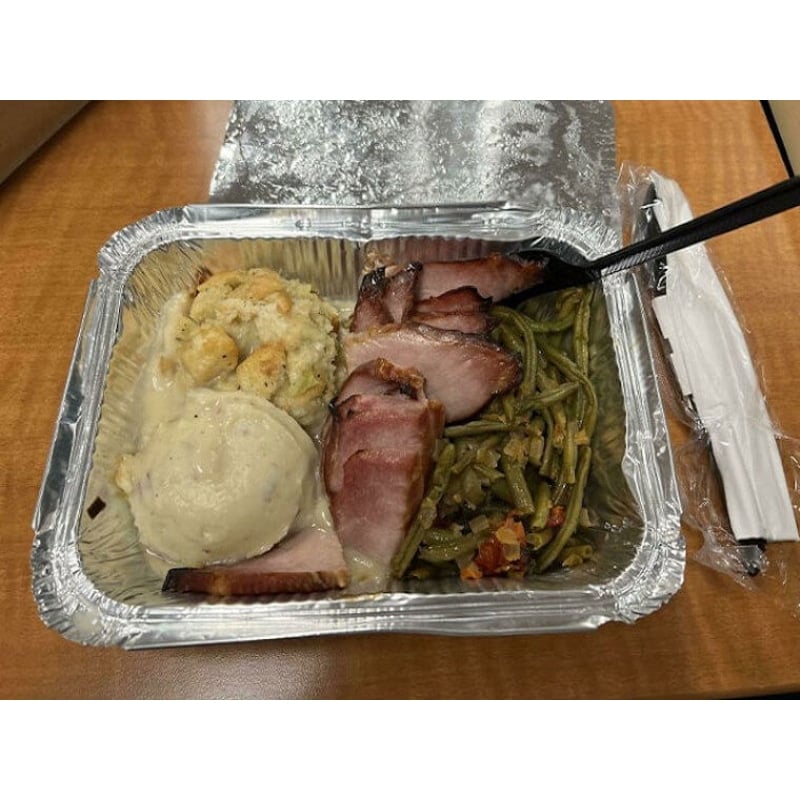 Just look at this loveless dish! The turkey looks as dry as a bone, the mashed potatoes have definitely seen some better days, and is that supposed to be stuffing on top-left? If they wanted to get rid of their employees, they didn't have to poison them.