A rediscovered photo
According to legend, the person in this shot didn't believe that the photo existed. His parents frequently laughed about the old-fashioned photograph shoot, but he had no recollection of it. However, once he was confronted with the old image, it was difficult for him to deny it.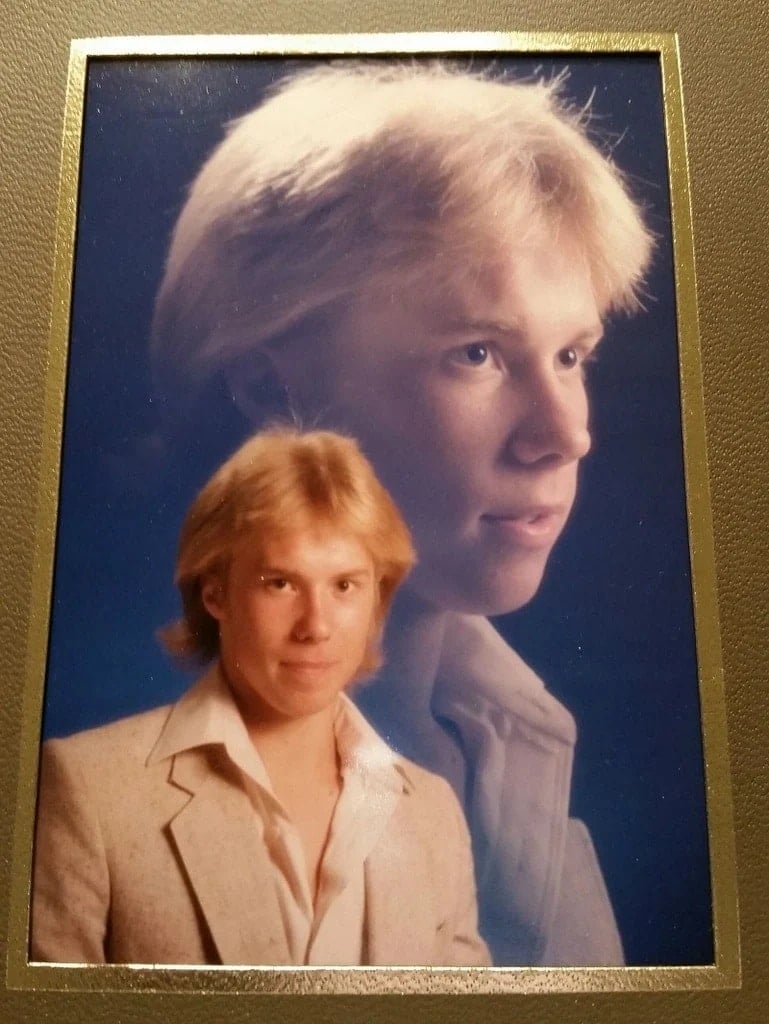 There's so much to appreciate about this photograph. The double-layered image, the changing levels of opacity, the odd facial expressions, and the stylish hairdo are just a few elements that make it awesome. That amazing dress also deserves mention. How wonderful is it that these parents could discover such a famous painting?