When you are just a high school student, there are already so many things that are on your mind. Most young people are already insecure about their looks, popularity, and other things. The last thing that they want to think about is if they are breaking any rules at school and if they will be getting expelled because of it. Being expelled from school is a big deal that a lot of people never experience, thankfully. It can feel like you have been shunned out of an entire community and you are never able to return back to that school so long as you are a high school student. Not only that, but that expulsion can come back to haunt you later in life at job interviews and elsewhere. So it is no wonder why this brave young girl decided, with the help of her family, to fight her own school's injustice towards her.
Meet Faith
Faith Fennidy was a young, African- American girl who was attending high school in Louisiana. All her friends knew her as a nice and respectful girl, who never bothered anyone and didn't go out of her way to start trouble. She was a good student, with high grades and lots of friends.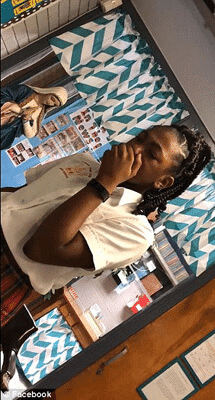 On top of that, she always liked going to school and learning new things. She was highly motivated to better herself in all areas. She was a naturally driven individual and had high hopes for her future in America. But a speed bump was about to appear that could knock her off course.