#7: The Math Checks Out
Most teachers start somewhere in their twenties, so seeing a meme like this (which screams the truth) has got to hit a soft spot. Forty years of school politics, angry parents, and ever-evolving teaching tactics for a pension that won't work for full retirement? Ouch! Even their bonus pay doesn't add up to much.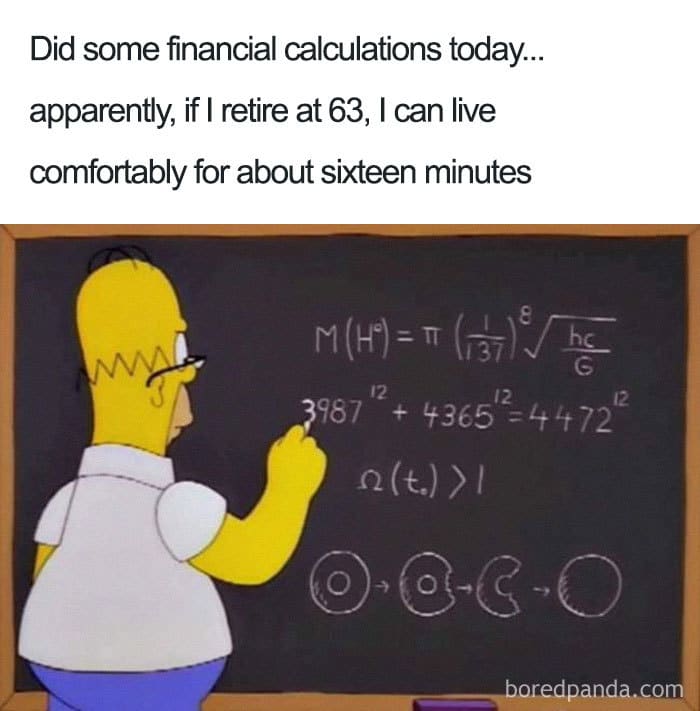 Thankfully, people don't choose this profession for the salary. They go in knowing full well that the salary is less than rewarding, but they do it for the love of the profession. They aren't there for the money, but they're there for the children, to help them, teach them, and guide them in their journey towards adulthood. It doesn't pay the bills, but it's a great feeling knowing you're made a difference in a kid's life.