Even Judge Judy Disapproves
It's 2:45 am and you receive this text, wdyd? This text is so clearly a drunk message, it screams desperation. Is it a normal thing to have a list of women on reserve for when you feel lonely? Either way, this guy's research has really fallen short. Seems to me that if he wants to continue with this little thing of his, he has got to write a new list.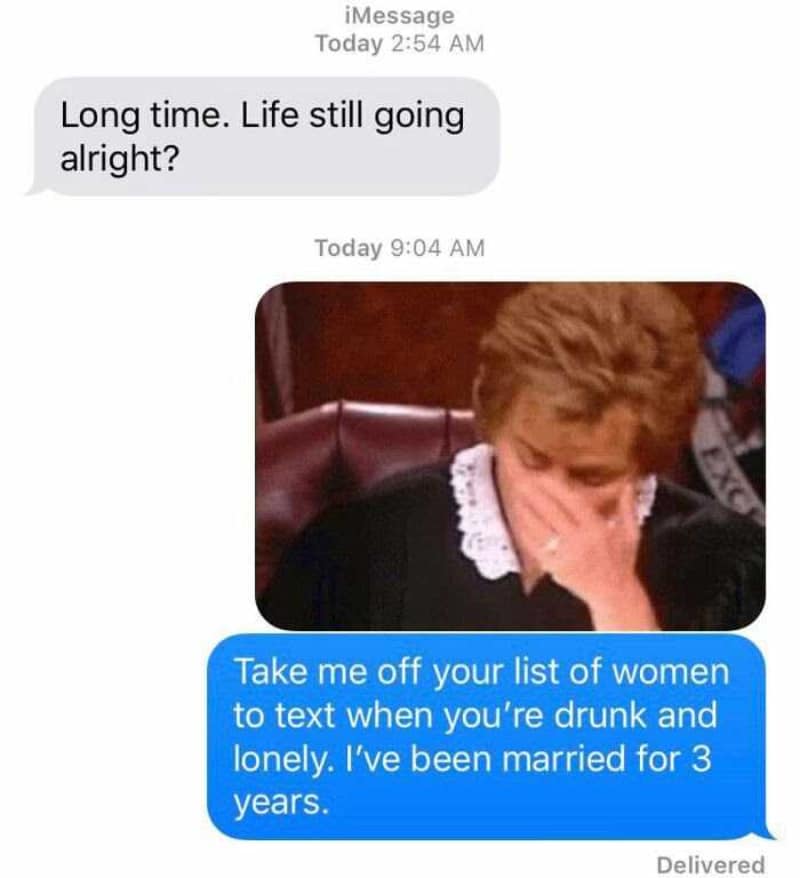 And look, it is totally okay to meet up with this person at 2:45 am, we have already established that everybody gets lonely sometimes. But this woman is not having it. Her decision to give it to him straight is rather entertaining. Her response is brutal for several reasons. 1) She catches him out for being on the prowl so late at night and 2) She bursts his bubble that she is married – and has been for 3 years!