Traveling as a vegan or vegetarian can be challenging, but Europe boasts plenty of food spots that cater to plant-based diets. Backpackers often have a limited budget, but that shouldn't stop them from experiencing some of the best vegan and vegetarian food Europe has to offer. Here are some of the best vegan and vegetarian food spots for backpackers in Europe.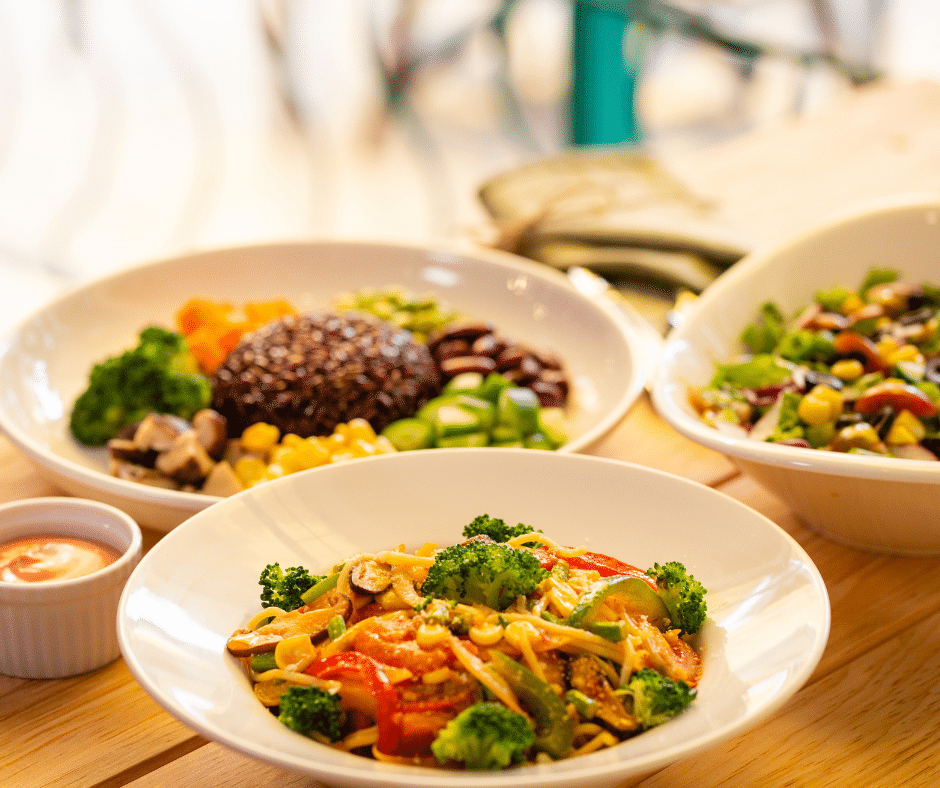 Govinda's Vegetarian Restaurant, Prague, Czech Republic
Govinda's Vegetarian Restaurant is a budget-friendly eatery located in central Prague, serving delicious and authentic vegetarian Indian dishes. The restaurant offers a buffet-style service, and diners can choose from a range of vegetarian and vegan options. The restaurant has a relaxed and welcoming atmosphere, and the prices are reasonable, making it an excellent choice for backpackers visiting Prague.
Mildreds, London, UK
Mildreds is a renowned vegetarian and vegan restaurant known for its delicious food and cozy atmosphere. Located in the heart of London's Soho neighborhood, this popular eatery serves up a range of creative dishes, including vegan burgers, grain bowls, and delicious curries. Mildreds is popular with both locals and tourists, so it's a good idea to arrive early or book in advance.
Vegehop, Berlin, Germany
Vegehop is a 100% vegan fast-food restaurant located in the Friedrichshain neighborhood of Berlin. The menu offers a range of plant-based burgers, fries, and other mouth-watering snacks. With its bright and cheerful decor and affordable prices, Vegehop is an excellent choice for backpackers traveling on a budget.
Vegan Junk Food Bar, Amsterdam, Netherlands
The Vegan Junk Food Bar in Amsterdam is known for serving vegan versions of classic fast-food items. Here, you can indulge in meat-free burgers, loaded fries, and delicious wraps. The restaurant features a hip and trendy atmosphere, with neon lights, street art, and a lively environment. The prices are reasonable, so it's an excellent option for budget-friendly dining in Amsterdam.
Krowarzywa, Krakow, Poland
Krowarzywa is a popular vegan burger chain with locations throughout Poland. Visitors can enjoy a range of delicious vegan burgers, salads, and sides made with sustainable and locally sourced ingredients. The menu is affordable, and the ambiance is relaxed and laid-back, making it a great option for backpackers looking for tasty and healthy fast food.
Oasi degli Angeli, Florence, Italy
Tucked away in the winding streets of Florence's historic center, Oasi degli Angeli is a relaxed and unpretentious vegan restaurant serving up delicious Italian-inspired dishes. Diners can enjoy hearty pasta dishes, vegan pizzas, and a range of snacks and sides, all made using fresh and seasonal ingredients. With an abundance of vegan options and reasonable prices, Oasi degli Angeli is a go-to for budget-friendly dining in Florence.
Voner, Budapest, Hungary
Voner is a vegan kebab restaurant located in the heart of Budapest. Here you can enjoy a range of plant-based kebab wraps, sandwiches, and fries, all made using meat substitutes such as seitan and tofu. The restaurant has a funky and vibrant ambiance, making it an ideal spot for budget-friendly dining in Budapest.
In conclusion, backpackers visiting Europe and following a vegan or vegetarian diet have plenty of options for budget-friendly dining. From vegan kebab joints in Budapest to cozy plant-based Italian restaurants in Florence, Europe has a diverse range of vegan and vegetarian food spots perfect for every traveler's taste and budget.