The number of cities in America has increased considerably over the past century. It was estimated that there were just ten urban places in 1800, whereas by 1900 there were nearly 500.
Nowadays, thanks to all this urbanization, it's possible to have new experiences and explore different places on a daily basis. Finding some fun activities is important if you want to enjoy your time in a new location.
Despite the fact that every city offers unique experiences, there are usually some activities that can be done throughout America. Here is a list of the most fun things to do in American cities:
Visit an Amusement Park in Orlando
It's a well-known fact that Orlando is home to several theme parks. These include the Disney World Park, where visitors can see different shows and interact with cartoon characters, as well as Universal Studios park, which was designed for people who enjoy thrilling rides.
If you are planning on visiting this city in Florida, then you should definitely try out some of these amusement activities. You won't regret it.
Walk along the Strip in Las Vegas
For some reason, a lot of Americans believe that this is the perfect place for having fun. There are neon billboards and casinos all around you, which makes it impossible to ignore its presence.
In addition to that, there are several shows being played on a daily basis, so it's possible to go there and enjoy a cultural experience as well as some gambling.
Visiting Seattle's Pike Place Market
Shopping is one of the most popular activities in America, especially during the weekends. People always love going to different malls and finding new products at affordable prices.
However, if you want a really unique experience, then it's a good idea to visit the Pike Place Market in Seattle. It's famous for its fish market and traditional food stalls, where it is possible to eat some delicious meals at a relatively low price.
Visit an iconic city of San Francisco
San Francisco is one of the most popular cities in America due to its charisma and beauty. Thanks to this particular atmosphere, it is possible to visit any attraction and enjoy different shows without having to worry about anything at all.
Moreover, if you go there during the Spring or Summer season, then you will be able to see some of the most amazing sunsets in your life.
Spend a weekend on Bourbon Street in New Orleans
New Orleans is well-known for its friendly and warm atmosphere. As a result, it is considered one of the best destinations in America where you can go and relax without feeling bored.
Visiting this city usually means enjoying different jazz clubs and traditional restaurants, but also attending some parades organized by locals on a daily basis. At night, Bourbon Street becomes even more appealing due to the fact that people love going down there and have a good time.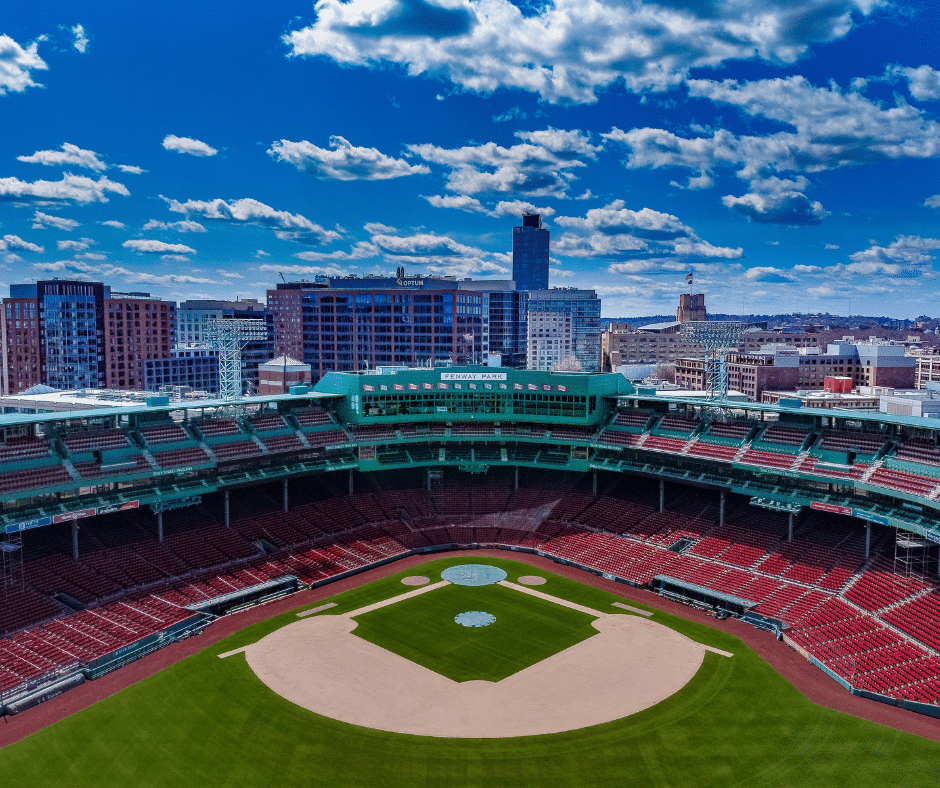 Go to a baseball game in Boston
It's been several years since this sport became quite popular among Americans. In fact, every city has at least one team which represents it during different games. As a result, visiting each of these locations usually means attending a live baseball game.
In addition to seeing a sport being played, you have the opportunity to eat some delicious food and meet new people from different places. In fact, this is one of the most fun activities in Boston that shouldn't be missed when visiting this city.
Visit Chicago's Navy Pier
Chicago is definitely one of the best cities in America when it comes to exploring new locations. In fact, there are a lot of activities being organized all around the year.
As a result, visiting this particular place is a good idea if you want to go and relax on a beautiful beach. The Chicago's Navy Pier also offers different shows and live music performances that you shouldn't miss out on.
If you want to visit the USA, then you should definitely try out these fun activities. They will make you feel alive, so don't hesitate and do it as soon as possible.