Clear Restroom Stains
Nobody enjoys scrubbing and cleaning their toilets at home. However, there is a simpler way to clean your porcelain throne than the traditional one.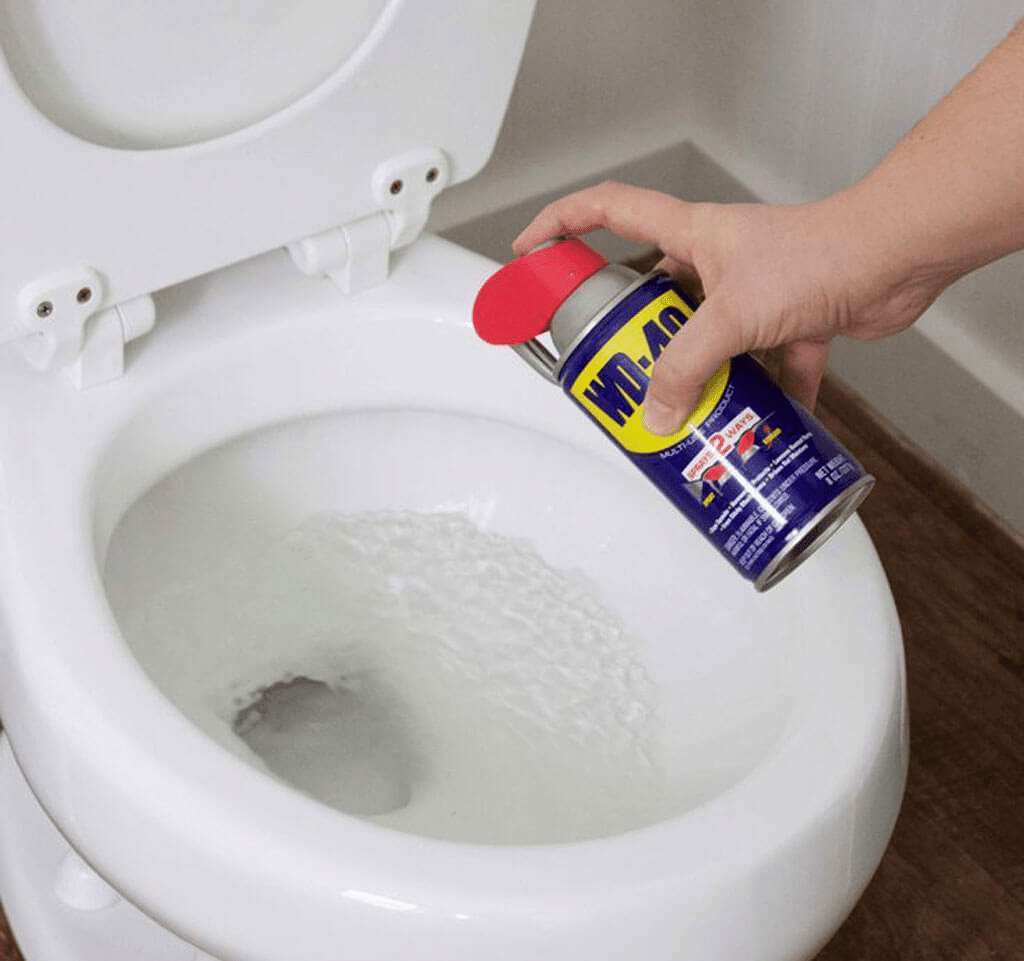 Reach for a can of WD-40 instead of getting down on your hands and knees to scrub away at those unattractive toilet bowl stains. Simply coat the toilet bowl in the substance and leave it to sit for 20 minutes or so. Then, as you normally would, give your toilet bowl a thorough scrape with the brush and flush away the stains.