Ask any woman and she will agree that it's impossible to imagine their wedding day without their trusty bridesmaids by their side. After all, they play an important role in many aspects including helping the bride pick a dress, planning an epic bachelorette party, organizing other details of the big day, and supporting the bride in every way possible. Of course, wedding days are notorious for goof-ups and fails that even bridesmaids can't escape from. Check out these fails and get ready to laugh out loud.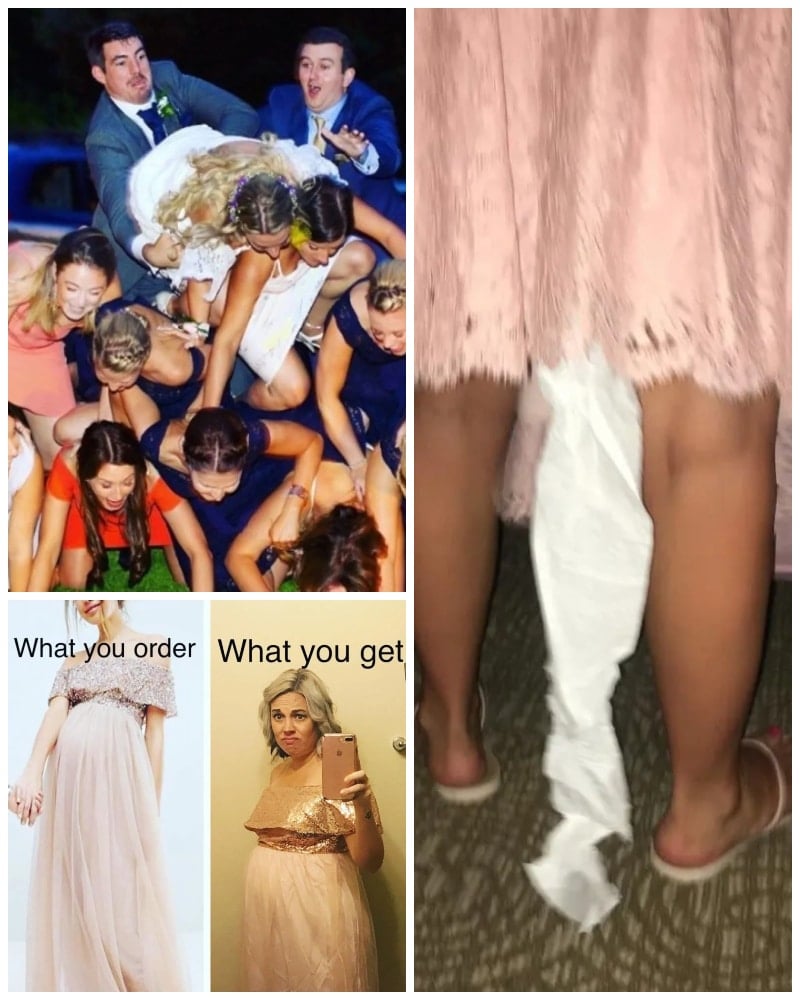 The Wrong Dress
Picking the right dress for your bridal party is tricky. Of course, you want it to look amazing but at the same time, you can't bust your budget either because weddings are an expensive affair. This bride found a beautiful gown online for a price she couldn't resist and decided to take a chance.
Unfortunately, she learned the hard way that when it comes to online shopping, what you see isn't always what you get. Her poor bridesmaid got stuck with a poorly made remake of the original dress and wasn't very happy about it. We can only hope that they had enough time to find a replacement for the big day.