Giraffes are beautiful animals that can be found roaming around the plains of Africa and elsewhere, looking for food and trying to find the highest tree branches to eat off of. They are known for their very long necks, quite possibly the longest in the animal kingdom or of any other species on the planet. But never in a million years would we have guessed that a human being was so mesmerized by them that she would want to become one. Well, that's not exactly how this story went down but it was something similar. We have to give a disclaimer that we do not recommend trying any of the techniques you will be reading about here. They are not medically approved and can cause damage and in some cases, bone deformation. If you are still wondering what happened to this woman that was so bizarre, keep reading to find out. It's a story unlike any other.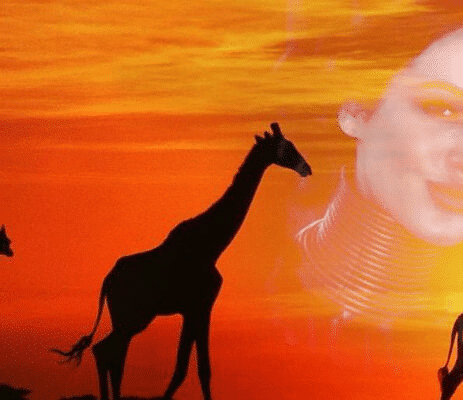 Meet Sydney
Sydney was a young girl at the time, living in Los Angeles, California. She had a very normal upbringing, but she was always the odd one out in her group of friends. Sydney loved dressing up differently, reading books about animals, and studying strange fashion trends. She wasn't like the others.
In fact, this was made apparent very early on in her life and her parents just loved her for her. They didn't want to change Sydney or impose anything onto her, they knew that the best thing they could do as parents was love and support her no matter what she likes.