Easter is supposed to be a happy moment where families hide eggs in their backyard for kids to find. Parents may also decide to cosplay as the Easter Bunny to make their kids happy, but if history has told us anything, the Easter Bunny is not a symbol of joy and excitement. Here are 50+ vintage pictures of the Easter Bunny that will terrify you as much as it traumatized the kids in the pictures.
Donnie Darko
The rabbit appears to be a distant relative of the bunny from the film Donnie Darko. The likelihood of you having seen Donnie Darko is limited due to the fact that the film came out over a decade ago, but congratulations on anyone who knows the reference. We might have similar tastes in ancient horror films.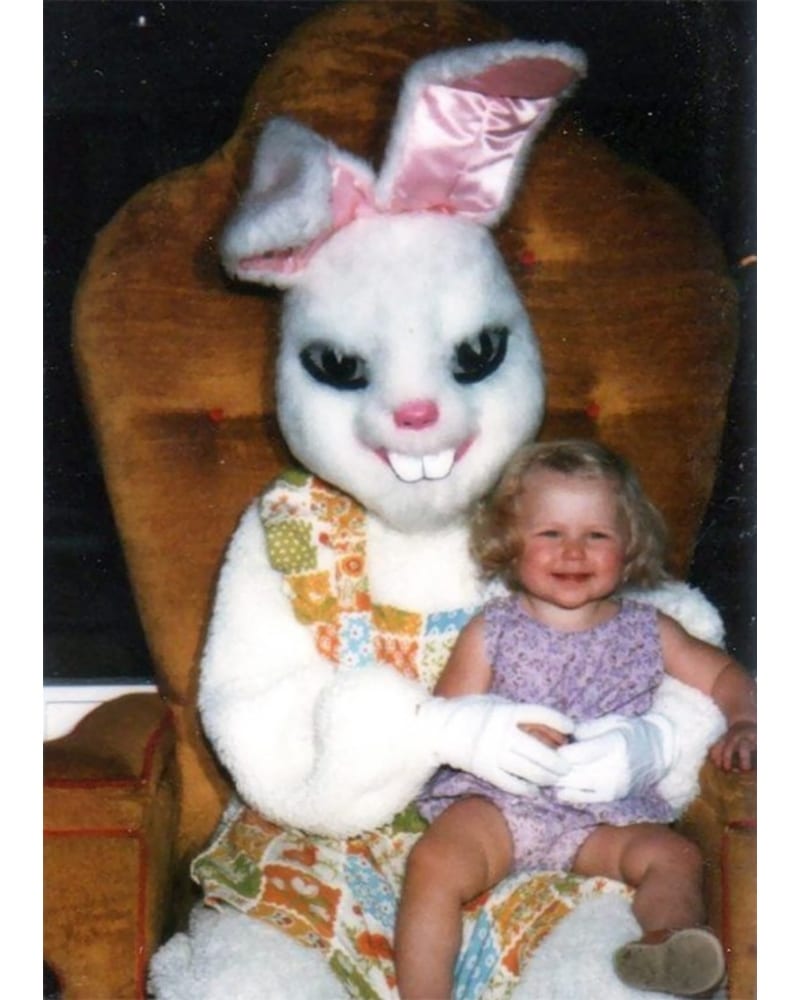 One of the most identifying features of Donnie Darko, which made us immediately think of him after looking at this picture, is evil-looking buckteeth. From what we can tell, this poor child is probably the influence of laughing gas because anyone would be freaked the heck out if this grinning bunny were sitting behind them.