Realizing you've gotten old hits everyone differently. For some people, it happens the moment they hear their favorite song from high school played on an oldies radio station. For others, it's the moment they first feel the urge to shout at teenagers to quiet down. Whatever it is that makes you realize you're old, you're not alone! Eventually, every generation gets hit in the face with the fact that they're no longer teenagers and are marching inexorably toward the day they can get the senior discount when they go out to dinner. To prove it, we're going to share amusing posts revealing millennials are the new boomers and gaping the generation gap.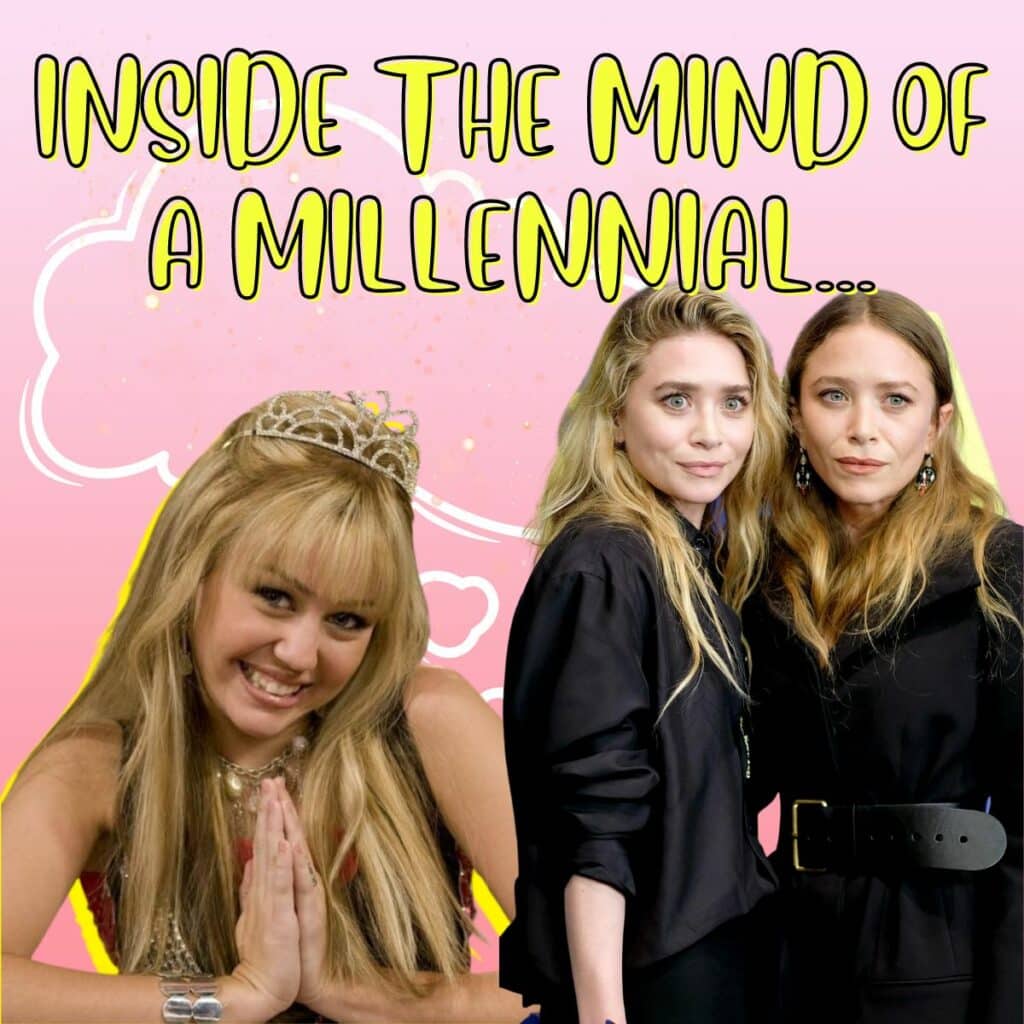 Feeling Grinchy
As a kid, you know the Grinch is the bad guy; he wants to steal Christmas, he refuses to join in the Whos' festivities, plus, of course, he has all the tender sweetness of a seasick crocodile. There's no argument there. Once you get older, though, your view of the Grinch changes.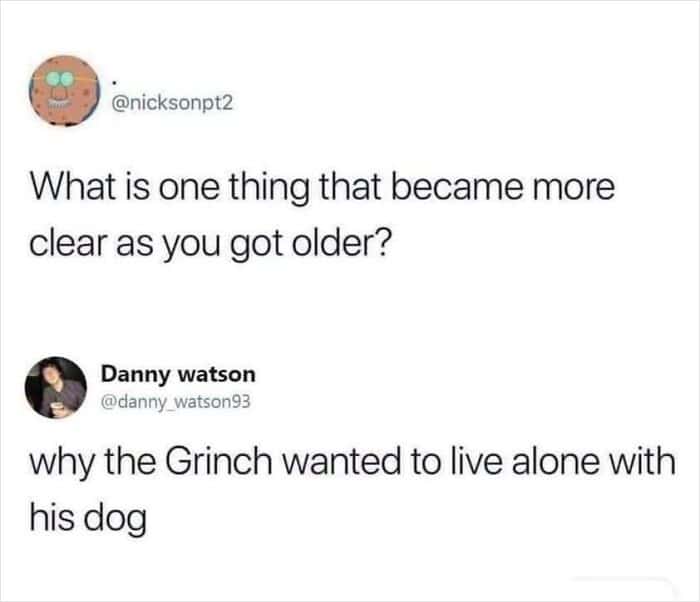 Truth be told, living all alone in a cave with just your dog for a company has some appeal. The Grinch got the remote control all to himself, he didn't have to listen to the Whos banging on drums and playing with toys all day, and he still had a furry friend to keep him company. Doesn't sound half bad, really.