A lot of fun in camping is cooking your own meals over an open fire, but keeping food fresh can be difficult. This article provides some tips on how to pack and store food while camping, which will allow you to make tasty meals without wasting any food.
Camping – Food Tips for Campers
First of all, it's best not to bring perishable items. That means no milk, cheese, fresh meat or fish. Bring a cooler to keep these things cool while you're traveling and make sure the lid latches securely so that there's almost no chance of anything getting inside it.
Pack Drinks in Wet Ice
Before you leave, fill plastic bottles with water and place them in a freezer. Make sure you do this the night before you leave so that they're completely frozen in the morning when you head out. When you pack up your cooler for traveling, place these bottles in a separate bag that's also filled with ice or wet newspaper. Wet newspaper will freeze into a solid sheet of ice and won't melt as fast as regular ice. The frozen bottles will stay frozen for hours and serve as a block of ice inside your cooler to keep other things cold longer.
Don't Pack the Cooler Too Tight
Make sure you don't pack the bottom of your cooler with too many bags or boxes of food, because if it's too heavy, the lid won't close. If you want to bring something heavy like canned food, fill your cooler with other lighter things first and place the cans on top so that they don't puncture any of the other items in the cooler.
Pack Food Inside Zip-Close Bags
Pack all dry goods individually inside zip-close bags before placing them into your cooler. This is especially important if you plan on taking a soft-sided cooler, since the items inside will shift and press against the sides of the bag as you drive to your campsite. If they're not inside zip-closed bags, they'll puncture holes in your cooler and create leaks that will cause everything else to spoil.
Pack Sandwiches in Wax Paper
Sandwiches will stay fresh longer if you place them inside a plastic bag and wrap the whole thing in wax paper. The wax paper also acts as a moisture barrier so that the bread won't get soggy from condensation created by melting ice.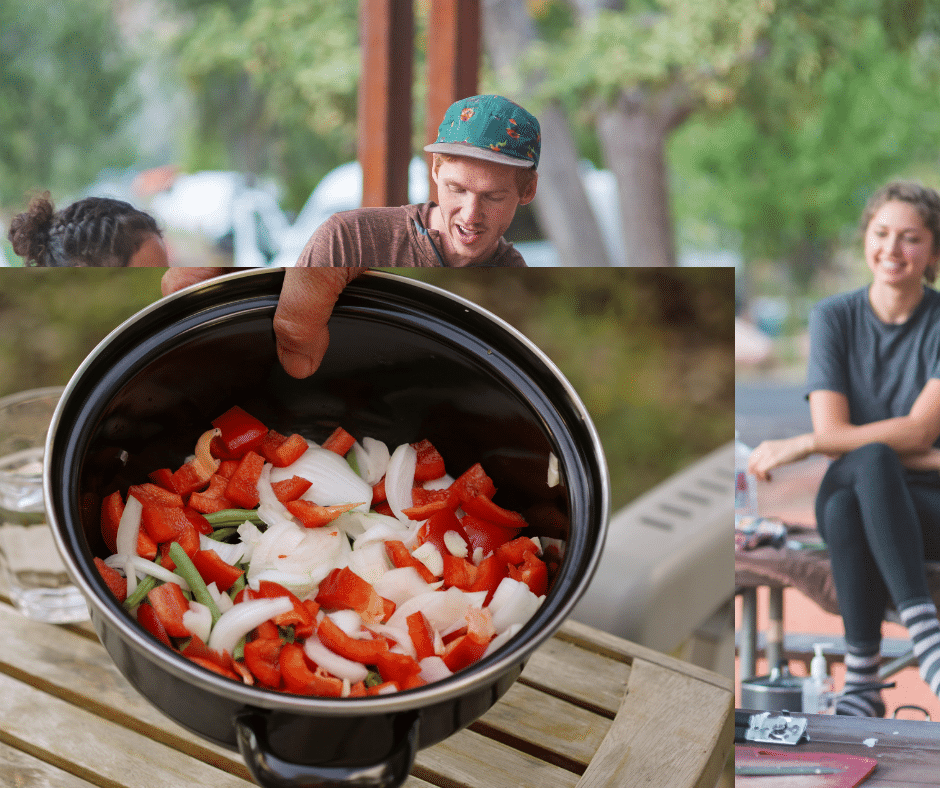 Keep Plates Separate From Bowls
In order to prevent your plates from shifting around inside the cooler, pack them separately in a plastic bag. If you also place bowls inside the same bag, the bowls will break dishes if they shift too much because of weight differences.
Hopefully, these tips will help you pack and store food while camping and avoid the common problem of wasting food. Camping has a lot of fun to offer, but it can be difficult to eat well without all the conveniences of home.