When we go to the movies or watch television, we only get to see the final product of a complex operation that involves many individuals. Actors and actresses are just one element of a vast network that must function together. Producers, choreographers, sound technicians, camera operators, CGI experts, makeup personnel, and numerous other elements are all part of this system. Stunt doubles are one of these elements that make films, and television shows what they are. Stunt doubles are often one of the most underappreciated workers in the television business. These individuals continue to perform insane acts that might harm them even though they don't get the credit they deserve. On the other hand, some actors and actresses disprove this belief. Instead of hiding it, celebrities are now posting selfies with their doubles! Here are 40+ Hollywood stars and their stunt doubles!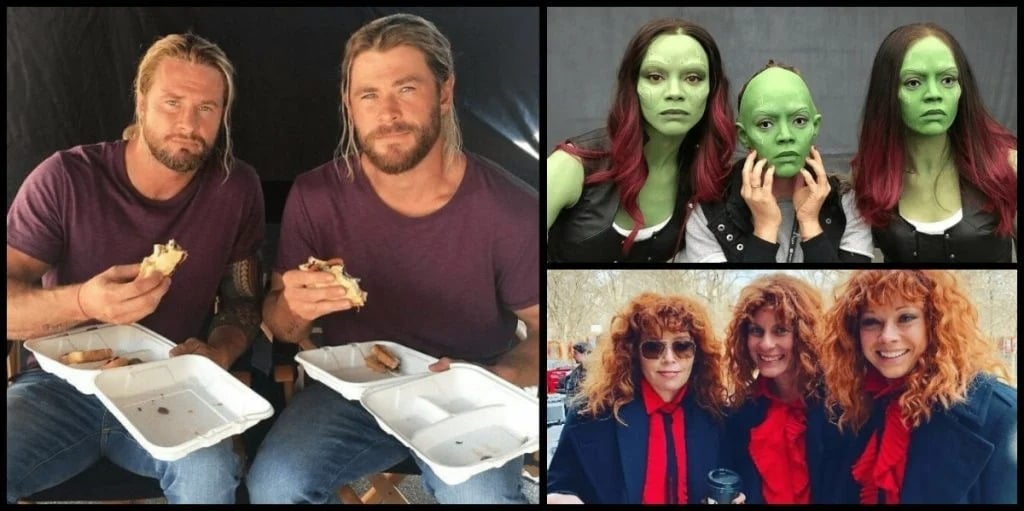 Ellie Kemper
If you've seen Unbreakable Kimmy Schmidt on Netflix, you know how hilarious Ellie Kemper and the rest of the cast are. However, did you know that she employed a stunt double in some episodes? She had two stunt doubles!
Ellie had two body doubles in the show, even if there weren't many (or any) action sequences. They were required for shots where the main character would trip over her own feet in scenes. Isn't it strange how they all resemble one another?