Meeting your favorite A-lister can be just as dreamy and wholesome as you imagine it to be, or it can be a huge disappointment. Maybe it's for the best that for most of us, meeting our favorite star stays in the realm of our imagination. People with jobs in food service get to see celebrities unfiltered in the real world—those who are good, those who are awful, and everyone in between. With this in mind, we've collected stories from Reddit users who served celebrities at restaurants. Do you have a favorite celebrity? Read on to see if they made the list and what they are really like in real life. Or don't – if you don't want to shatter that perfect image you have of them!
Kate Winslet
If you had asked me to name one actress that I imagined would be absolutely lovely in real life, I might have named Kate Winslet. The British actress, who is perhaps best known for her role as Rose in Titanic (which is really too bad, because she's been in better movies and shows that she deserves to be known for), just gives off the vibe that she would be incredibly nice and respectful off-screen.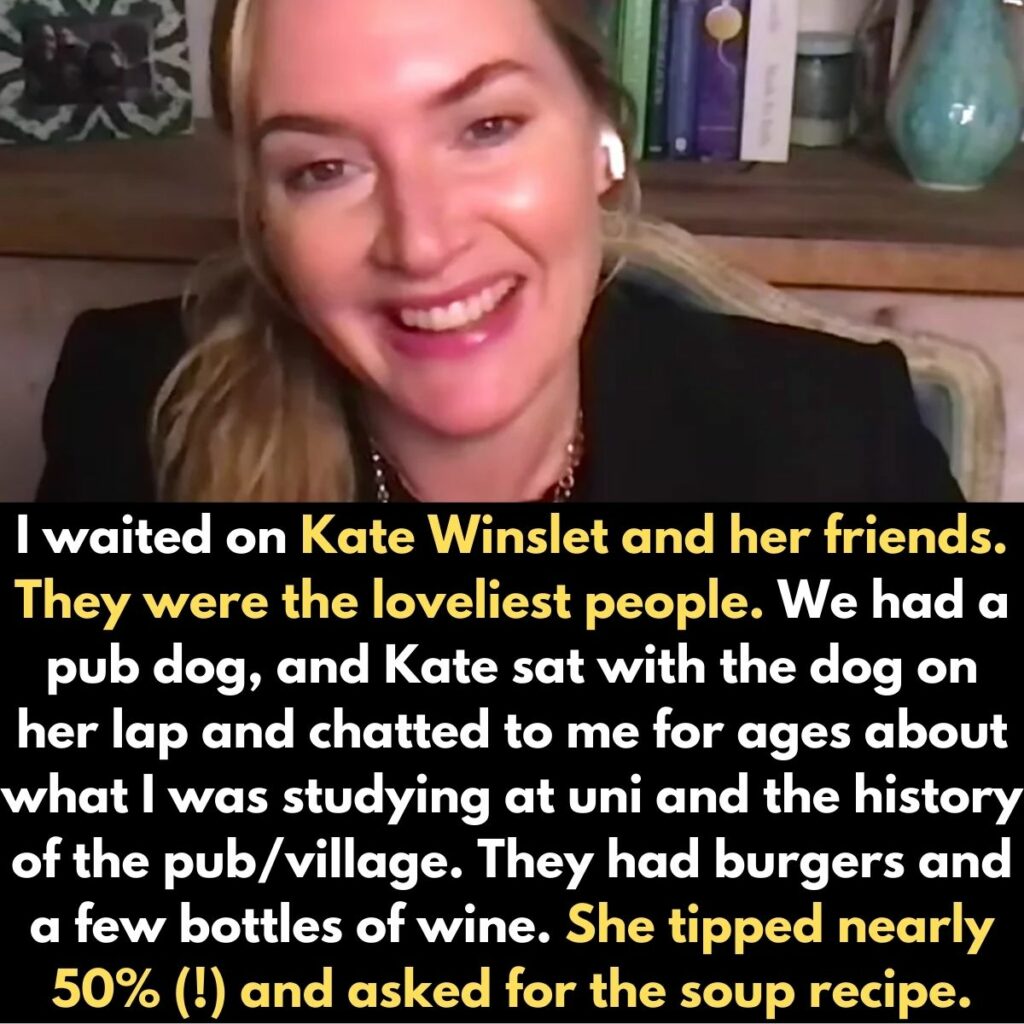 So I'm really glad that my impression of her turned out to be true, at least in this case! It's so sweet that she chatted with her server about the university, played with the dog, and left a massive tip. Good job being awesome, Kate. I knew you wouldn't let me down.