Have you ever received an "accidental" text before? You know, the kind where the sender claims they totally sent it to the wrong person when, in fact, they wanted to fill you in on what's going on in their lives? Or maybe you've seen people upload cute selfies on social media with needlessly long explanations that they "didn't mean to." Try to stop yourself from cringing as we go over 50+ of the most "accidental" texts and social media posts.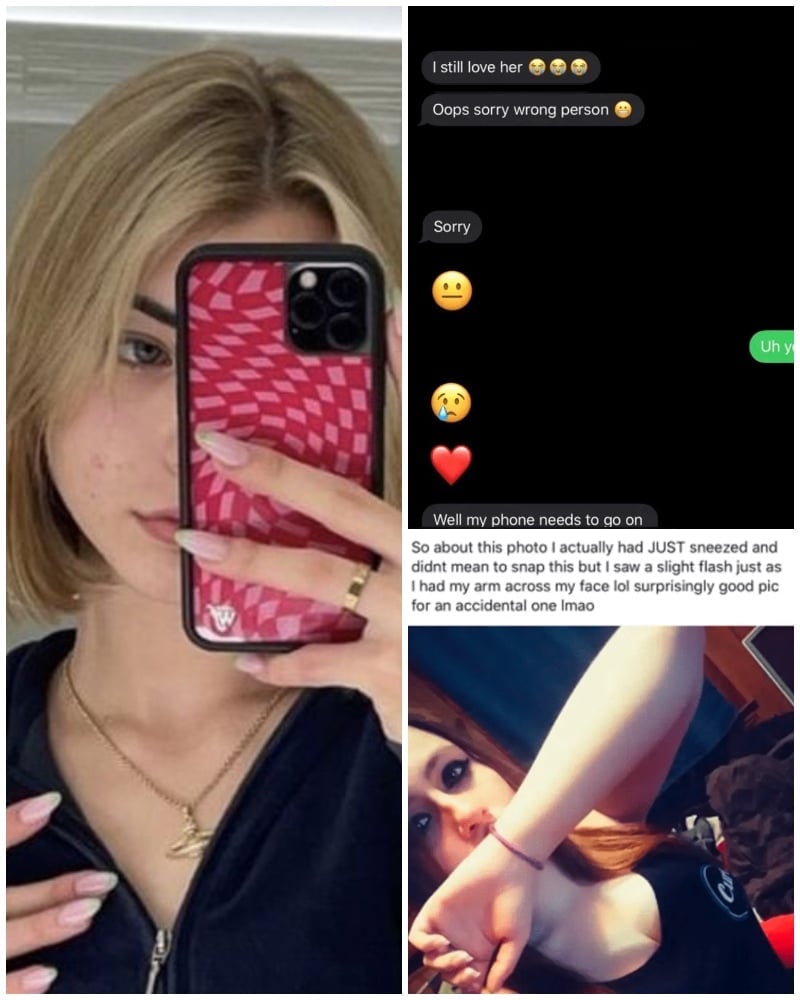 Hopes Expertly Dashed
Let's start things off with a pretty rough text exchange between Ellie and her crush, Chris. Ellie "accidentally" told Chris how she felt about him in a text message she "meant" to send to her friend, Jenna. Thankfully, Chris was cool about the whole "mistake" and was willing to let it slide.
But when Ellie asked him whether he felt the same way about her, he had to let her down in one soul-crushing word: "No." It's going to be pretty awkward when you see each other in home ec class the next day, huh? Good luck in finding true love, Ellie.