Every group has got one: that cousin who the family doesn't really talk about. Well, in America, that cousin that we don't talk about is called Florida. If you're from America, you know what I'm talking about. If you're not, let me explain it like this: we are so used to seeing weird headlines coming out of Florida that we barely even bat an eye when we hear that a man has thrown an alligator through the drive-through window at Wendy's. We just shrug and say, "Well, that's Florida!" Want to see what we're talking about? We've gathered memes, tweets, and stories from all over the web to celebrate the glorious weirdness that is Florida. Marvel, wonder, and facepalm your way through this selection of the worst—or is it best?—of what Florida has to offer.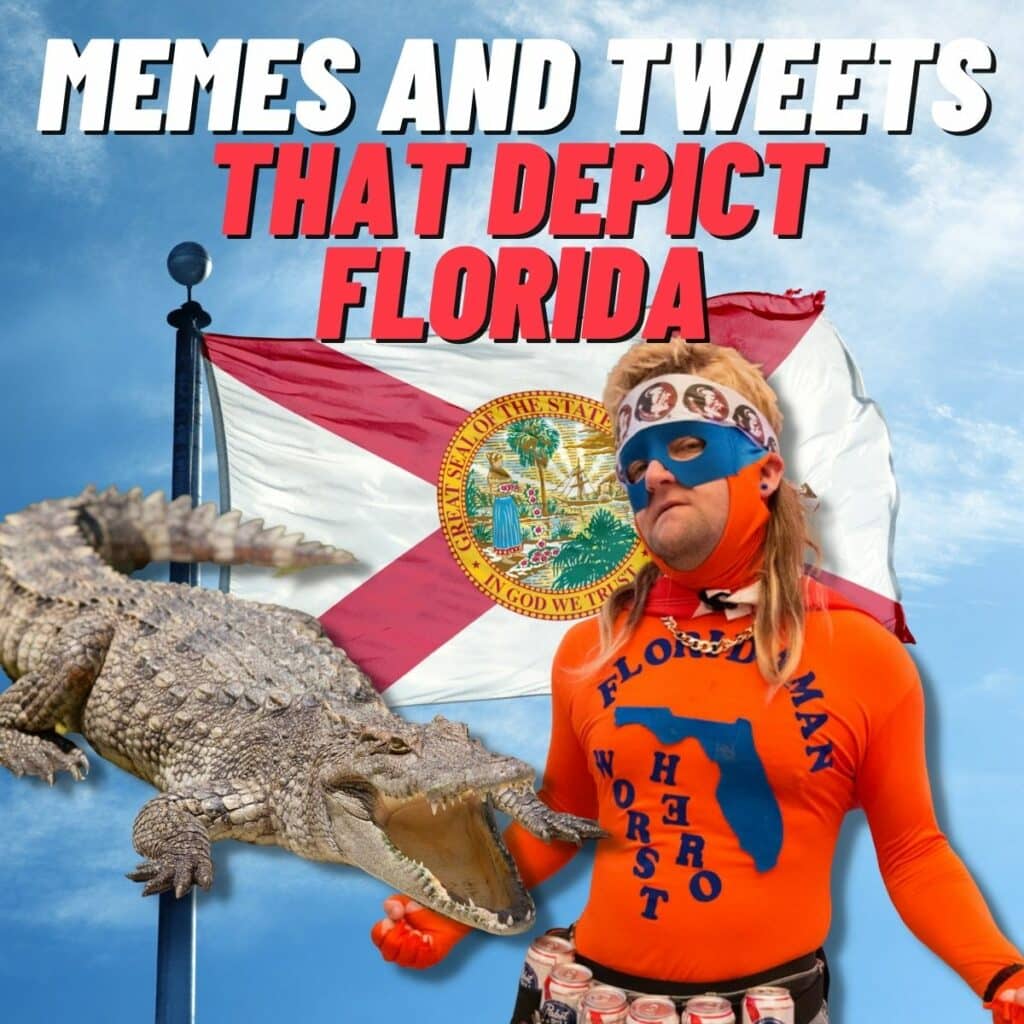 #1: What Is Going on With Florida?
If you're not from around the US, or if you missed that Florida Man name that got big a while ago, you might be wondering what we're talking about here. What is the deal, you may be asking, with Florida? To be honest, the rest of us aren't really sure. Alcohol? Drugs? A culture that does not prioritize self-restraint?
Whatever the reason, there always seem to be weird things happening in Florida, to the point the rest of the US barely even reacts to the latest weirdness. For example: if a city mayor in most places in the US had this as a profile picture, people would be shocked. In Florida, people just shrug and move on.