India is a very fascinating country with a rich and distinct culture and heritage. They do things so differently from us and everyone else, you would think you're on another planet altogether if you visit it. From the way they conduct events and ceremonies to the behavior of people in public and at home, and even at work. Lots of things would seem unusual and even bizarre there but that's just their way of life.
We've gathered some unusual yet fascinating things that travelers have encountered there over the years, things that you'll never hear or see anywhere else, things that will get you thinking deeply about India. Some might make you say, no, thanks. I'll stay home. While others will astound you enough to make you want to pack your bags right away and book the next flight out to Delhi, Kolkata, or Mumbai — for the experience! Read on.
Rings On Toes, Not Fingers
In some regions of India, they don't place rings on the fingers of brides-to-be as you would expect here or in other parts of the world. They place it on the index toe as you can see in this photo. It is supposed to bring good luck to the marriage somehow.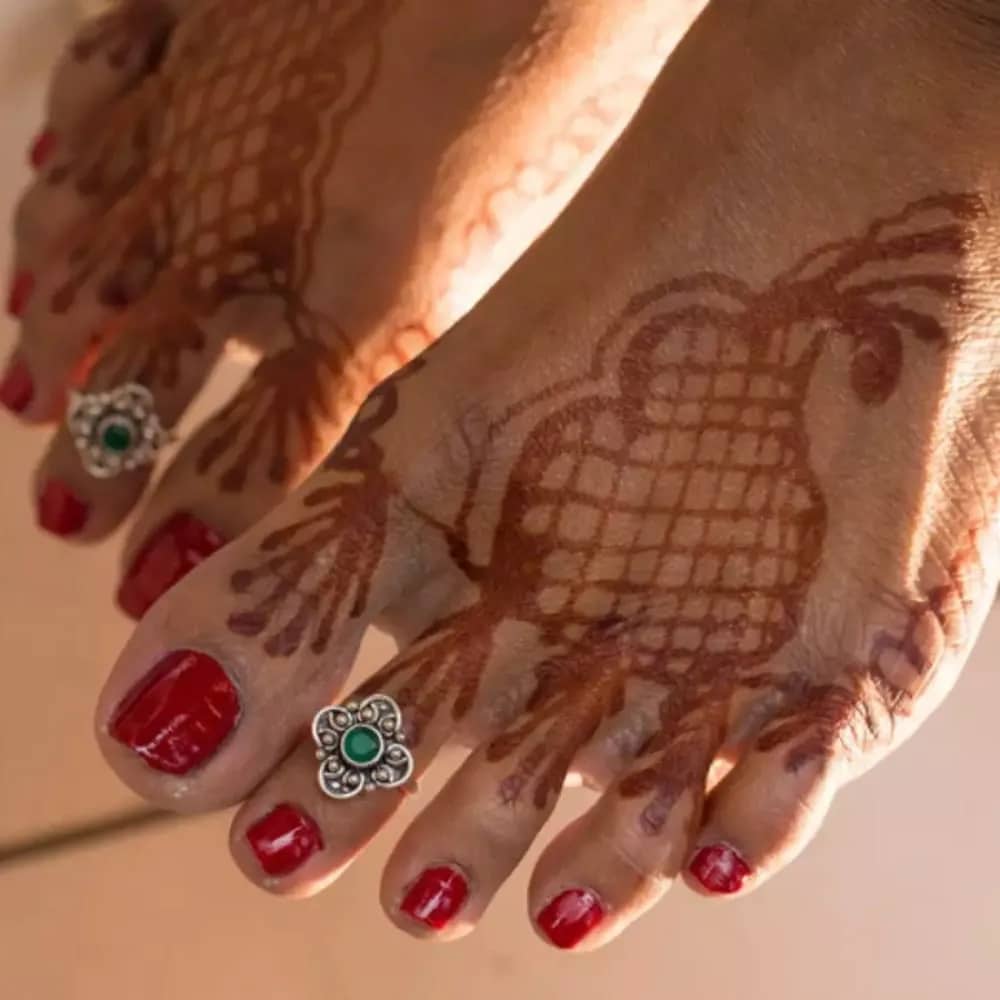 We wonder how they go about it. Does the groom-to-be bend or squat or kneel or something, or does the bride-to-be raise her leg for him to place it? Does he measure the size of her index toe to know the right ring size in the first place? or he just makes a wild guess?