Bulls Get Into China Shops in India
Cows are sacred in India. They can go anywhere and everywhere at anytime, they can even walk into random shops, so you'd better hold your breath if a bull ever gets into your new china shop because the chances of it laying waste to your precious stock of china are very high.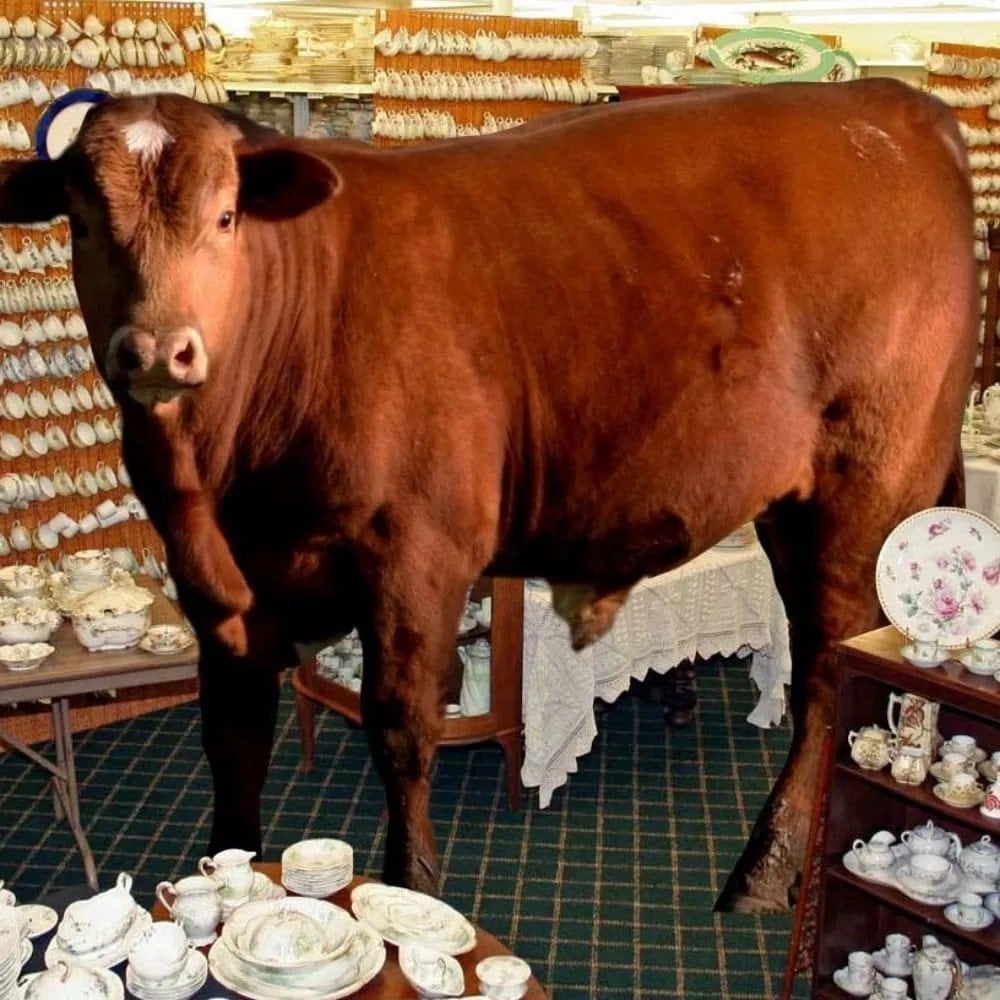 Your best bet should a bull get into your china shop would be to try to coax it out. Besides, there's no animal control in India, so there's no one to call. You're on your own unless the bull takes pity on you and decides to walk out gently by itself.