Personal finance. Has there ever been a topic that is so important to so many people's well-being and yet is so little understood by the majority of the population? One Twitter user recently posted a request: "Post your personal finance take that will get you canceled." Unsurprisingly, the tweet blew up with dozens of answers pouring in. Some of the responses were surprisingly enlightening. Other responses were… well, just straight-up wrong, to be honest. Let's dive in and take a look at some of these clever, controversial, or weird personal finance takes people have shared.
#1: Furry Friends
We are starting off with a bang! This one lives up to the initial request for controversial personal finance takes and unpopular opinions. For a lot of people, pets are family, and the idea that maybe not everyone can afford to have one—the idea that not everyone who currently has a pet should have a pet—could certainly make some people mad.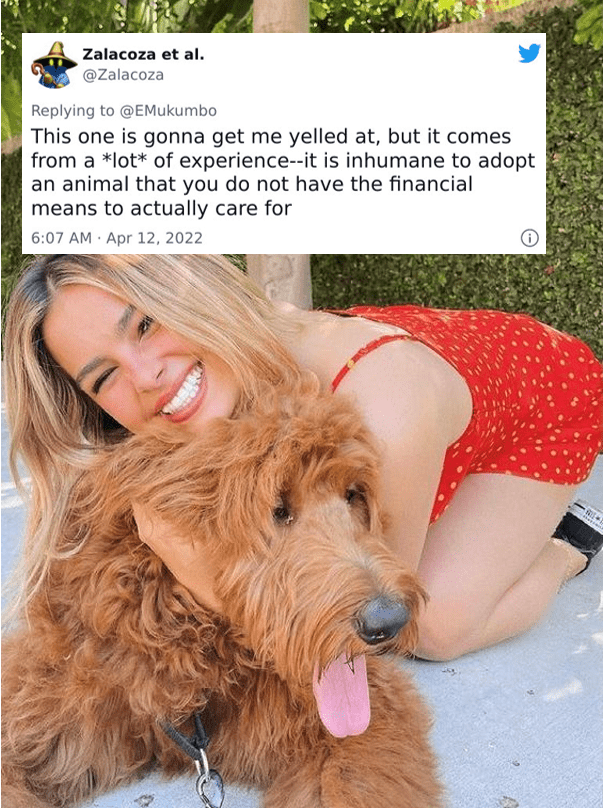 I can see where the writer is coming from, though! Some people imagine that having a pet is as simple as finding one and buying it food. But there are loads of other expenses that come with pet ownership, including finding a place to board your pet if you are traveling or medical expenses – especially as the pet gets older – which can become exorbitant.